Best-in-class talent at our fingertips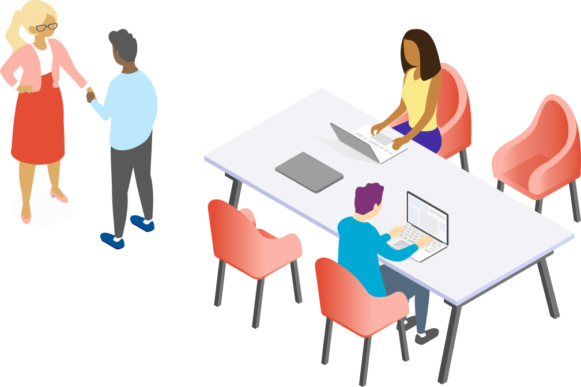 Finding and hiring the right candidate is an art that we excel at. 
The industry is experiencing a shortage of qualified technical and digital specialists. Our national recruiting team excels at helping you identify, select, and coach all-star team players to help your organization grow and thrive.
We help you find the right talent
Our dedicated recruiting team focuses on scaling development and product teams with dynamic candidates who specialize in software architecture, engineering, user experience and design, DevOps, and a variety of agile implementation methods. 
Our recruiters rely on strategic insight from our existing recruiting engine to work with you on setting realistic goals around compensation, workplace culture, and managing the rate of change in your adaptive workplace. 
We believe in mutual advocacy and alignment for both the client and the candidate. Our recruiters are adept at listening to you to understand your staffing needs and then helping to interview and assess candidates that match your industry, culture, and technology ecosystem. We also focus on balancing a candidate's purpose, career path, and lifestyle goals to ensure it's a great fit—we've found this to be a winning formula for placing people that become core resources within your organization, as opposed to merely "putting bodies in seats."  
We also maintain an active pool of alumni and five-star candidates to recruit from, which means we can quickly react to any staffing needs with confidence that we'll quickly find a dedicated expert to join your team.
We offer a variety of engagement models and best practices to assist you in meeting your talent needs.