Helping government, healthcare, and commercial partners innovate and modernize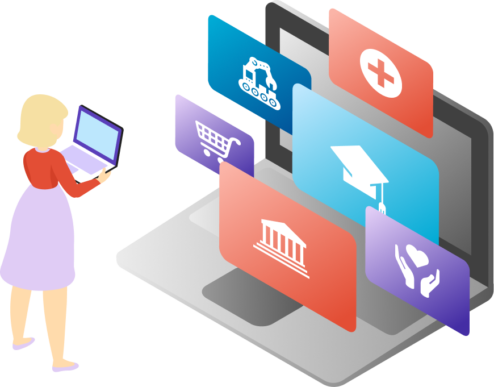 Great results aren't limited to a specific industry.
But industry-specific knowledge can help add efficiency and effectiveness to a project. We've worked across dozens of industries, on projects ranging from three-month discoveries to multi-year engagements. In the end, we're in the business of solving technology problems—which exist no matter what business you're in.
Our expertise spans across all kinds of organizations
Government contracts
We're helping transform the way digital products in the public sector are procured, built, and delivered.
UEI: GQJEZ44GH5S5
NAICS: 518210 541511 541512 541513 541519 541611 541612 541614 541618 541690 611420
CAGE: 1LLE7
SIN: 132-51
Federal
GSA Multiple Award Schedule: GS-35F-523BA
GSA Technology Transformation Services 10x Software Development, Design, and Research BPA
Centers for Medicare and Medicaid Services, Medicare Payment System Modernization (MPSM) BPA
Centers for Disease Control and Prevention, Pandemic Ready Interoperability Modernization Effort (PRIME) and Data Modernization Initiative (DMI) Agile Development and DevSecOps Support BPA
Through our teaming partners, we also utilize the following contract vehicles:
Veteran's Affairs – Customer Experience, DevOps, Agile Releases (CEDAR)
State
Minnesota – Approved MN SITE contract provider to state agencies and partners

Wisconsin – Approved technology staffing and project supplier
Meet our business development leaders